Simplifying our home is an ongoing challenge for me.  But we are working really hard to conquer it!  Doesn't everyone want to simplify these days?
It's sort of a buzz word.  But I think there is a good reason.  We have overfilled our lives and we don't know what to do about.  Over-committed, overworked, over-junked!
We have worked very hard to simplify our home.  We've thrown stuff out, given things away, sold stuff and even downsized.  But we are not done yet.  Join our journey and grow with us!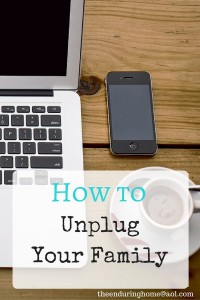 Need more?  Enjoy some great books on simplifying and de-cluttering:

The Life-Changing Magic of Tidying up
by Marie Kondo

Unstuffed (This book is only available for pre-order…but I can't wait to read it!)
by Ruth Soukup
***This post may contain affiliate links.  If you click on those links, I may earn a commission (at no extra cost to you).  Thank you for being a part of this community and supporting this blog!