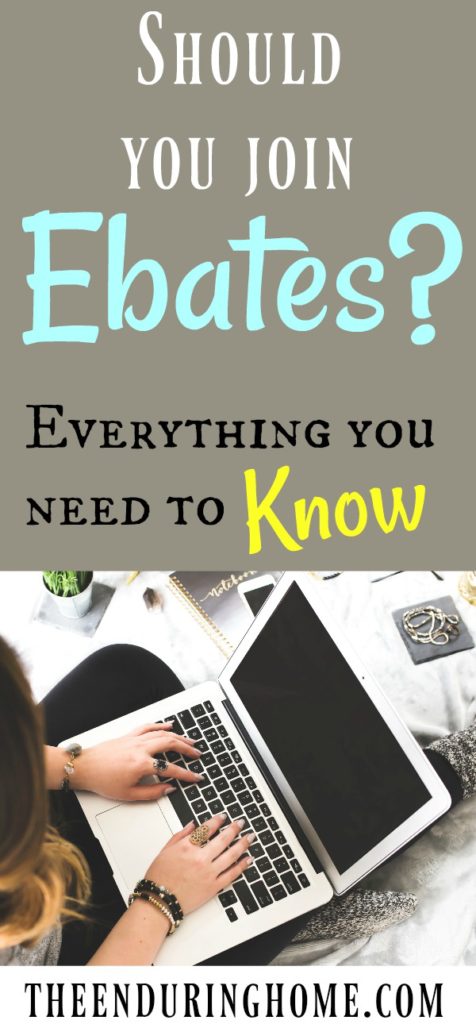 Did you know you can make money with Ebates?  Honest.  Real money.
Ebates…  Have you ever tried it?  If you are anything like me, you have hear of it, but weren't too into the idea of adding yet another thing to my plate and honestly, I think I just didn't understand what it really was! And how easy it really is to use everyday.
If that sounds a little like you, don't wait – check it out! Take a few minutes to get started so you can start earning money.  I really think you'll be glad you did, when you get your first check!
I'm explaining it all here today and you don't have to go and try to figure out if it's something you want to try.
**This post may contain affiliate links. If you click on those links, I may earn a commission (at no extra cost to you).  For more info on our policies, click here.  Thank you for being a part of this community and supporting this blog!
What Ebates Is and How It Works
Simply put, Ebates is a middle guy.  Instead of heading directly to a website to make a purchase, you go to the Ebates website first and click a link for wherever you were planning to shop (for example, Kohl's, Amazon, or Wal-mart).  Then proceed to make your purchases as normal.  Ebates will track your purchase and give you an percentage back.  Every few months, ebates will send you a check in the mail with your balance.  That's it.  It's that simple.
Basically, you earn cash for clicking through their website for whatever purchases you make online. And, if you share Ebates with someone else you can earn cash for the referral (if you refer a friend, Ebates will add money to your account!).
And, one of my favorite features of Ebates is that you don't have to do anything to get the checks.  You have the option to get real, physical checks or they will deposit your money in PayPal.  I choose the paper check option.  So they just send me a check every few months.  No remembering to redeem points or trying to "cash out."  Nope, I get a real, paper check in the mail.  How cool is that?!

Will Ebates Work for You?
Ebates is not for you if you never shop online.  If you just never make a purchase online, then Ebates won't work for you.  I just want to be totally honest.  Don't waste your time!
Ebates is for you if you shop online…all the time…once in a great while…periodically.  You will obviously earn more if you shop more, but either way you are earning.  As long as you click through their links, you will earn money and as far as I'm concerned free money is good any time (no matter how much it is!).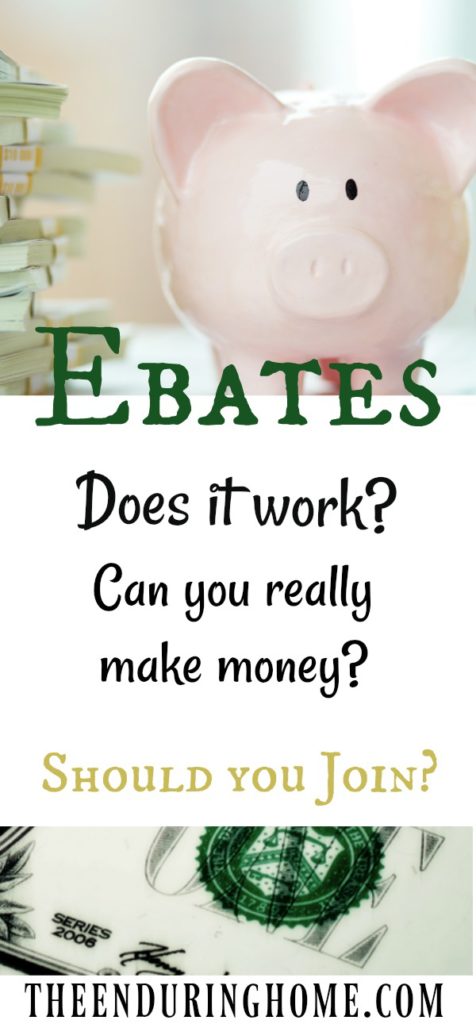 A Little Extra Spending Money
Last year, I earned my very first check from Ebates.  It was for $22.23.  No, it wasn't a lot, but it was free money!
I gotten a bit more used to Ebates and the ways you can earn through them…which totally increasing the amount you can earn!  I've figured out I can even make hotel reservations (using Hotwire, Expedia, etc.) through Ebates!
Now, I'm saving my Ebates checks and putting them in my Christmas fund.  This makes the holidays less stressful since I won't have to stretch our normal budget for presents.
What would you do with a little extra money?
If you are looking for little ways to boost your family budget, then give Ebates a try!
It's crazy easy and totally free!
Click here to check it out!


What is your favorite money saving site?  I'd love to hear about it…please leave a comment!