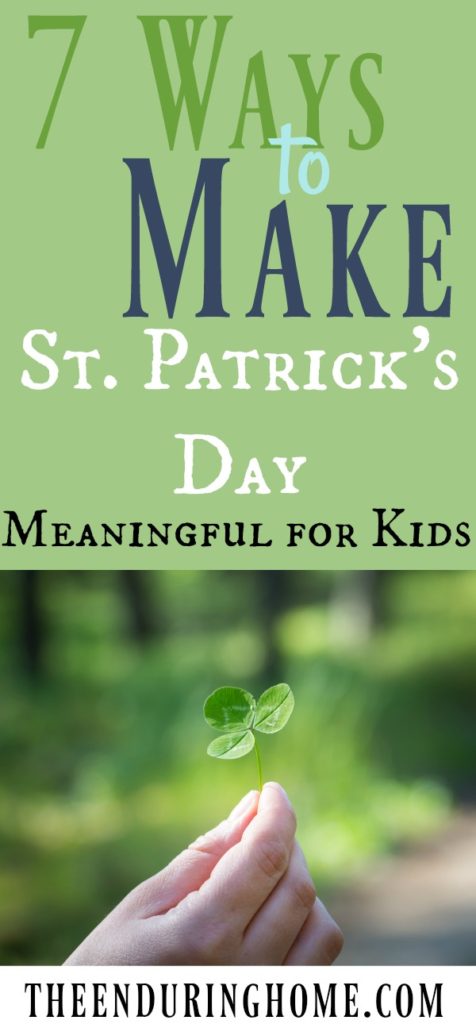 St. Patrick's Day is coming!  Are you ready to celebrate?!  When we get busy, days just seem to blend together.  The days that stand out are the big days: birthdays, Christmas, Pascha (Easter) etc.
In our home, I've been looking for ways to make other days stand out, be remarkable and special.  Specifically, days that hold historical and spiritual meaning in the Church.  I want these days to be memorable and applicable in our children's lives (and for my husband and I too!).  This week is St. Patrick's Day and we are planning some special things!
St. Patrick is a saint that dates back to the 4th century.  His Christian witness in Ireland is so remarkable that it has survived to this day and has somehow even infiltrated modern American culture – how amazing is that?!  On March 17th, western civilization will celebrate a saint!  There will be parades, parties, etc in remembrance of a man who followed God's call on his life.  I know, I know…many people don't realize why we celebrate…but we do!  So lets make it a special day in our homes.
**This post may contain affiliate links. If you click on those links, I may earn a commission (at no extra cost to you).  For more info on our policies, click here.  Thank you for being a part of this community and supporting this blog!
Here are 7 things we are doing to make St. Patrick's Day memorable and purposeful:
Crafts:
Craft projects are a great, hands-on way to bring any subject matter to life for kids.  I found this Eraser Stamped St. Patrick's Day T-Shirt  that I am really excited to do with my kids.  I love that it is something a wide range of ages can easily do and enjoy and that it is something they can wear and actually use. Plus, when they wear it, they can remember who St. Patrick is and how he used the shamrock to teach about the Trinity.
Special Meal:
My kids love to cook and make food, so I thought it would be fun to have them come up with a St. Patrick's Day lunch.  I'm going to ask my kids to come up with foods that fit into that is either green or has some meaning.  If they get a bit stuck I do have some "recommendations" for them.  Here's a couple of my ideas: Limeade with three (Trinity) ice cubes in it, green apple slices, green protein smoothie, green grapes, split pea soup?!
Gifts:
No, kids don't need to get things in order to have fun, but I thought gifts would be good for two reason:
I really wanted to get a picture book about St. Patrick anyway, so I thought this was a good excuse 🙂
Gifts create a festive spirit and helps children to recognize it as a special day.
So, I ordered one book each for our children.
First, I picked out Patrick – Patron Saint of Ireland for my youngest.  I am so excited to read it to him!  Honestly, I picked it because it had the best reviews! 🙂  The pages are full color and illustrated in an artsy, clean look.  I snuck a look, well actually I read it already… and I love it!  That's why it got such good reviews!
Then, I chose Green Gravy from the Cul-de-Sac Kids book series
 for my oldest.  She's read books 1-13 of the Cul-de-Sac Kids books and loved them.  Book 14 just happens to be about St. Patrick's Day, so it was a no brainer to order it for her.  But you don't need to read all the books to read Green Gravy!  By the way, if you are looking for descent easy readers that promote good values and morals this is a good series.  I remember when my daughter first started reading these, she was so excited because the kids in the books are Christians!  It's neat to see a book that I don't have to worry about or screen for her!  Honestly the reading level is too easy for her, but she likes them so much she reads them anyway.
Here are a couple more book ideas just in case you need them –

Clover Hunt:
Depending on where you live, this could be interesting!  Where I grew up clover were everywhere, but now we live in a really dry area…nevertheless, we can go on a Clover Hunt.
We'll head outside and the kids will scour the yard (or the park) for a three-leaf-clover.  Whether or not we find one isn't really the point.  The point is to discuss how St. Patrick used the three-leaf-clover (or shamrock) to share about the Trinity.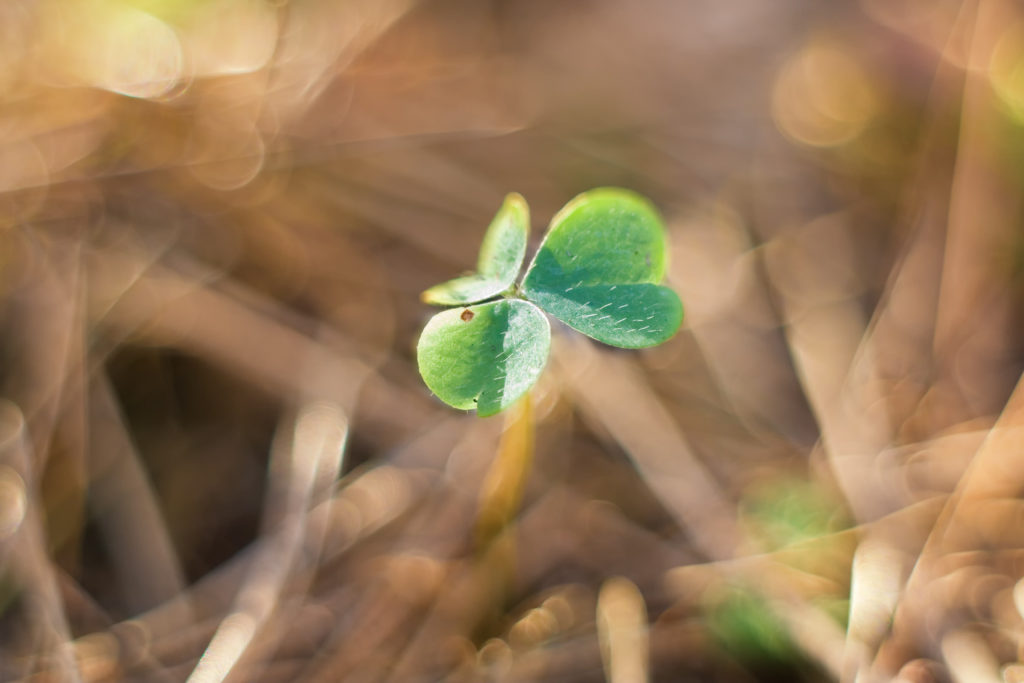 The Clover Hunt can also facilitate a fun discussion about Ireland and how green it is and how St. Patrick used something that was readily available to help teach and instruct the people.  This can help broach the topic of the Trinity, even if you live in a dry place!
Make sure and find a pic of a Shamrock online if your kids aren't sure what they are searching for!
Parade:
Some cities (like ours) host a St. Patrick's Day Parade.  It's fun to watch the parade, but you can take it a step further by having everyone in the family watch for things that remind them of St. Patrick.  On the way home from the parade, you can take turns telling each other what you saw.  Kids by nature just love to tell others about things, so this is a great way to get good discussion rolling.
Movie:
There are so many films (both cartoon and not) that have been made about St. Patrick.  This year we just went to the library and found an animated version.  It was good, but not great, so I won't share the title :).
My favorite video about St. Patrick is a short little segment Veggie Tales did on St. Patrick.  You can watch it for free here!  FYI – It's not necessarily 100% accurate…but I still find it very informative.
If you have a video you love about St. Patrick please share it in the comments below!
Discussion: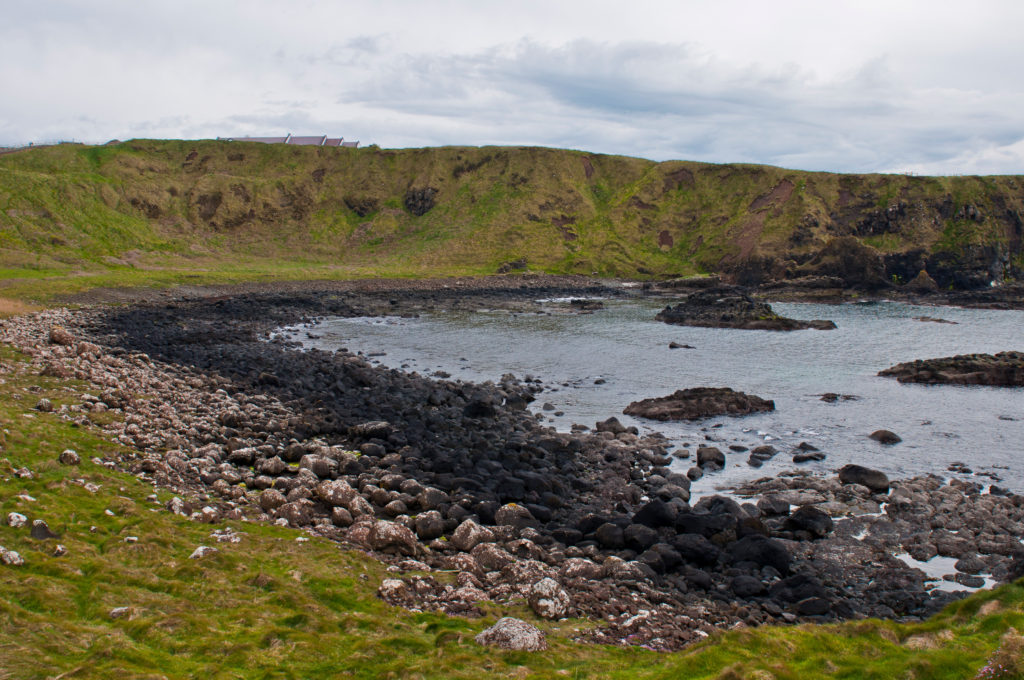 In the end all these activities are meant to bring the sacred life of a special Saint to life for our kids.  I think one of the most important things that will come from St. Patrick's Day is the discussion it facilitates.  What kind of life did St. Patrick live?  Do St. Patrick's Day celebrations remind us of him?  If St. Patrick came for a visit today, what would he say about St. Patrick's Day in America?
I pray you have a blessed St. Patrick's Day!
~Karina